Salmon River Estuary Wooden Kayak Tours
Guided wooden kayak tours for small groups on the Salmon River estuary in Otis, Oregon
Located six miles from Lincoln City
A different kayak experience
Experience the beauty of the Salmon River estuary like never before with Salmon River Wooden Kayak Company's eco-friendly wooden kayak rentals and guided tours. Glide through the tranquil waters of the Salmon River estuary for a couple of hours in a hand-made upscale wooden kayak available in 15 ft., 17 ft., and 19 ft. double occupancy rental options.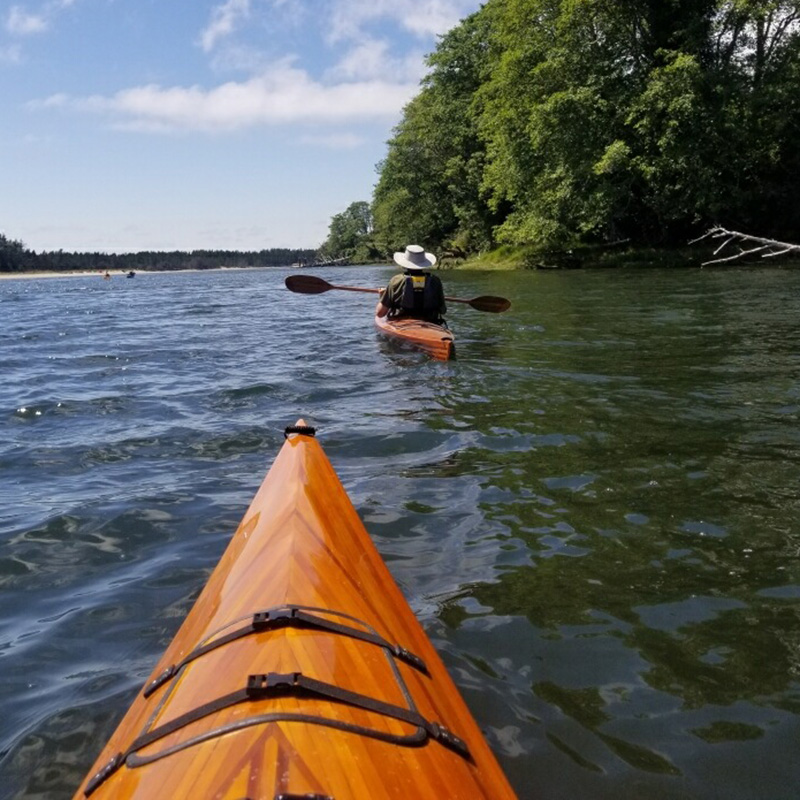 A unique combination of scenery, wildlife and habitat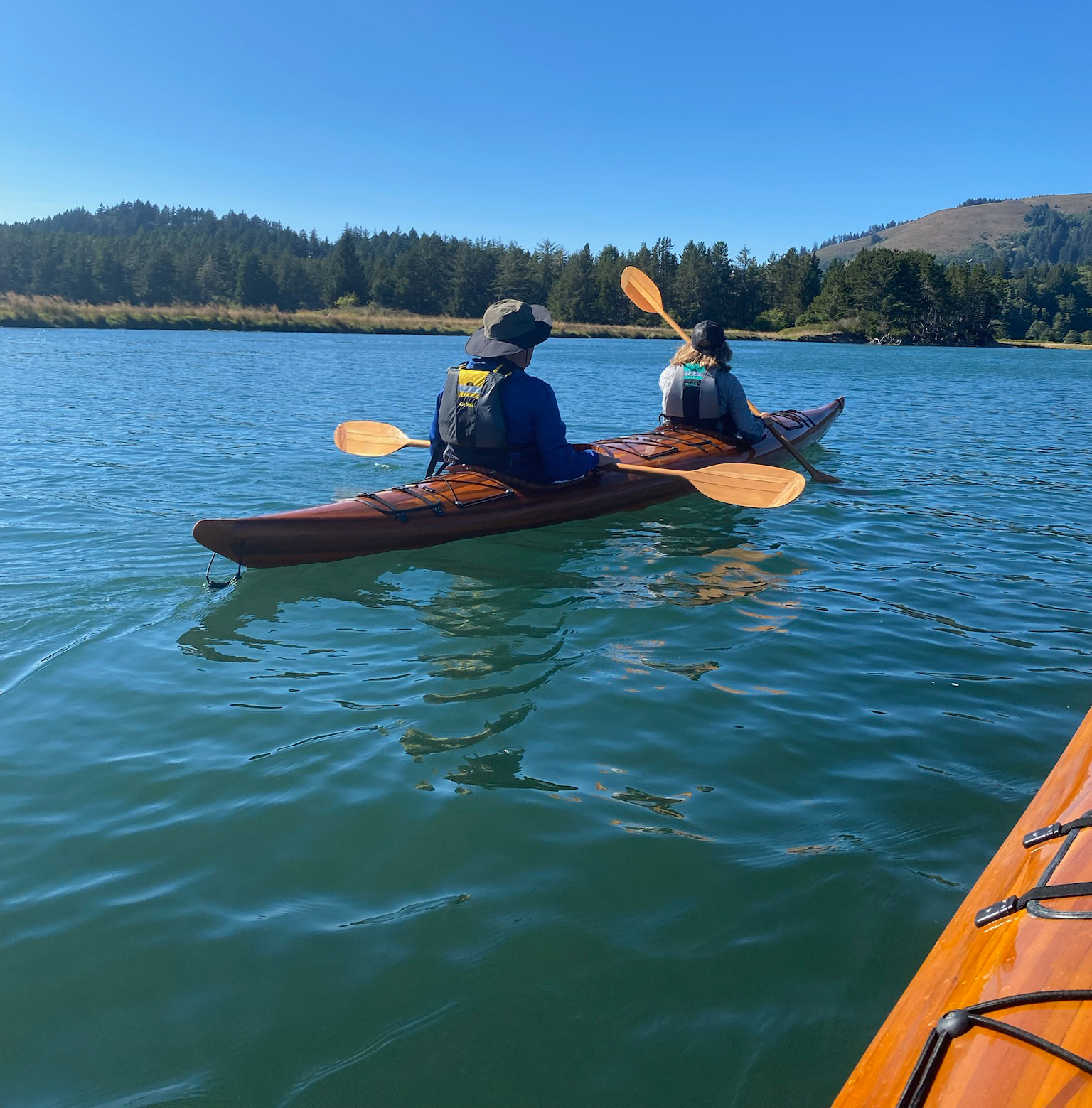 Hand Crafted Wooden Kayaks
Our kayaks are sleek and do require good balance. Our single capacity kayaks are best for intermediate level and seasoned paddlers who have kayaked before. We do allow beginner level guests to paddle along with a more seasoned kayaker from their group in our double occupancy kayaks. Our experienced tour guides will ensure a safe and mellow paddling adventure. "Book your tour today and immerse yourself in the breathtaking beauty of the Salmon River estuary.