Salmon River Estuary Wooden Kayak Tours
Guided wooden kayak tours for small groups on the Salmon River estuary in Otis, Oregon
Located six miles from Lincoln City
A different kayak experience
Like cruising down the road in a classic car, our kayaks can feel like stepping back in time. Your guide will accompany you on a slow paddle through a pristine area near the mouth of the Salmon River and the Pacific Ocean.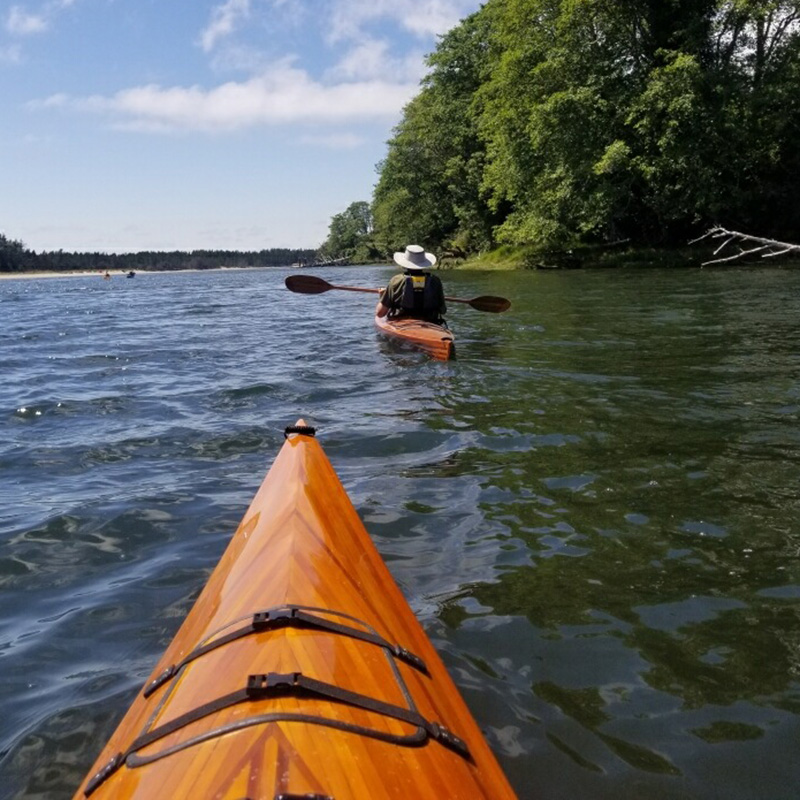 A unique combination of scenery, wildlife and habitat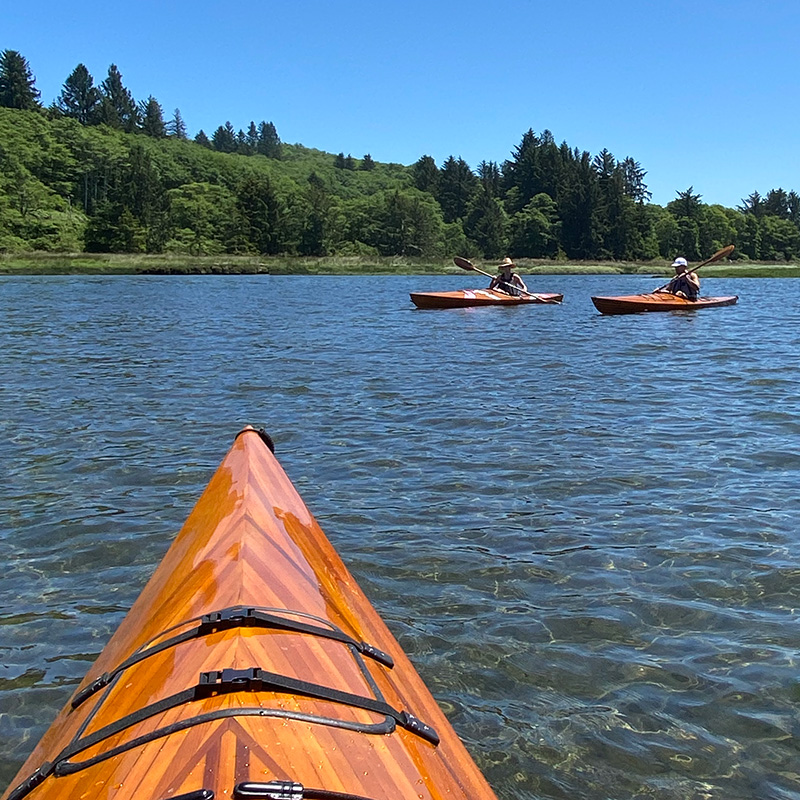 Hand Crafted Wooden Kayaks
It's not about just being on the water, it's about deftly cutting through it. We provide a fun experience paddling in beautiful hade-made upscale wooden kayaks.